Courageous
Conversations
We believe that the words we choose matter, as they're the best tool we have to bridge gaps, find common ground and open minds—yet sometimes we need a little inspiration to get started. That's why we partnered with influential and diverse voices in 2SLGBTQI+ communities across Canada to create conversational cards designed to help Canadians have meaningful, Courageous Conversations.
It's never been more important to connect with our community and better understand one another. So, grab a few friends and family, order a good meal, and let's get started!
Start the convo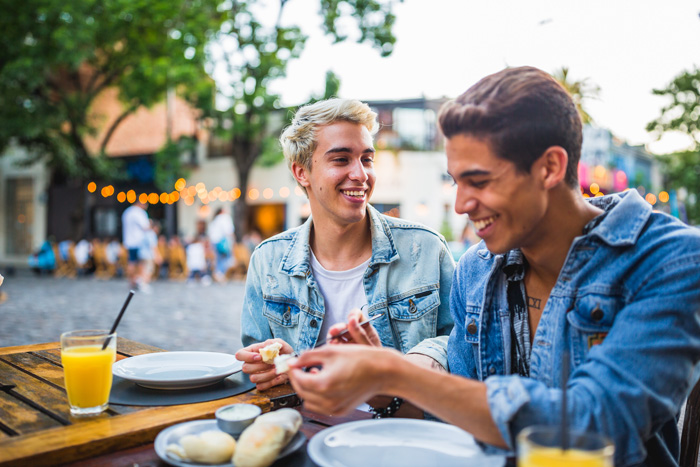 Safe Spaces
We are proud to be a supporter of Safe Queer Spaces across Canada.